Pro-level collection management whenever inspiration strikes
A digital tool built by breeders to drive innovation and creativity in the ball python industry.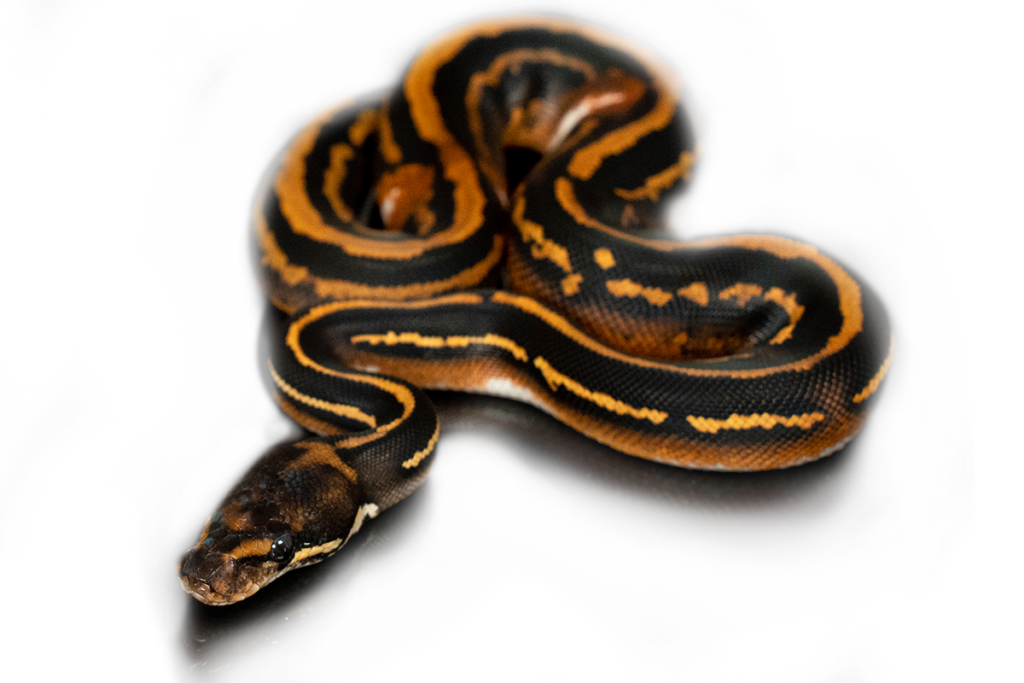 Discover the power of your collection
Watch Our Features in Action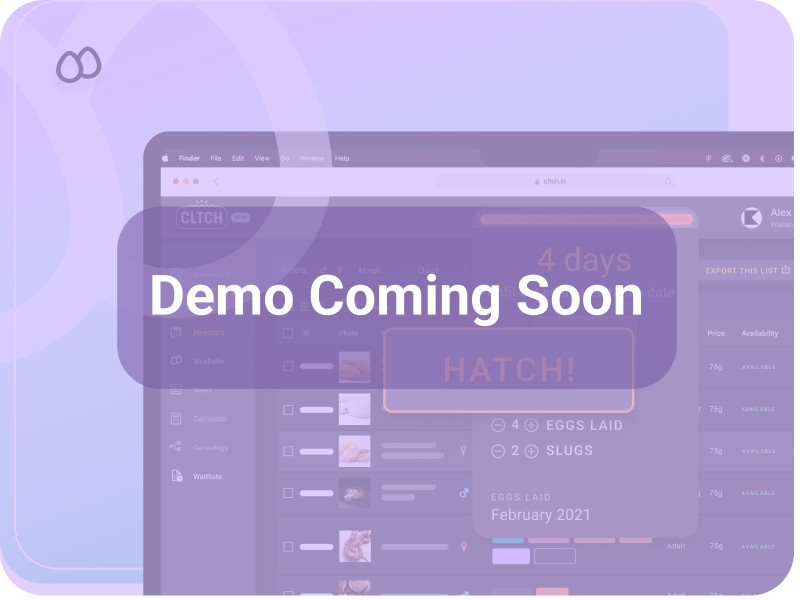 Using Your Incubator
Using your Incubator is quick and easy when you've added a clutch. Build anticipation with countdowns to expected hatch dates and share your journey with the world.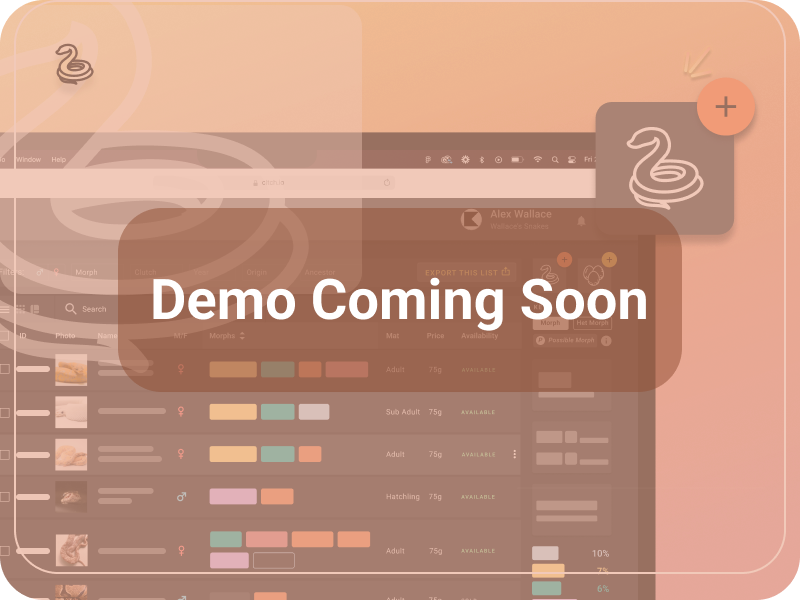 Adding a New Reptile
Adding reptiles is easy in Cltch. Plus, the more details you provide about your reptiles, the more our features will come to life!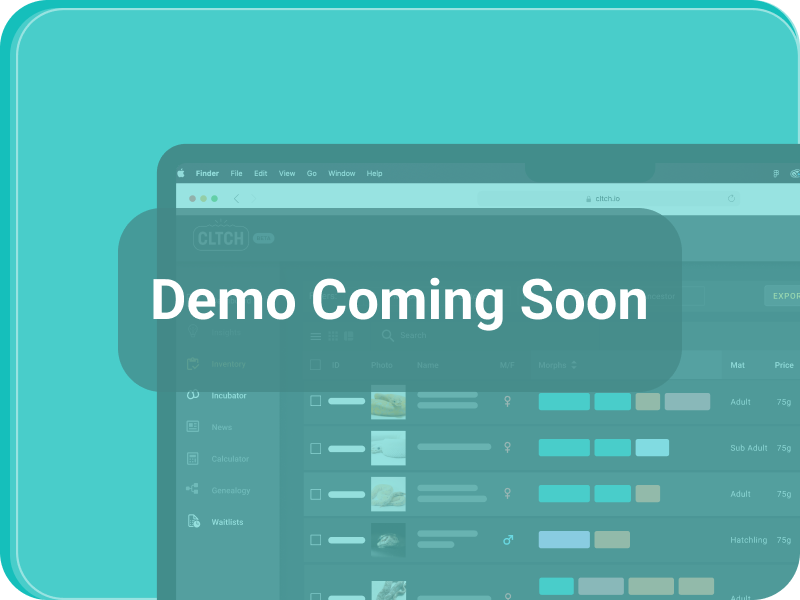 Waitlists
Waitlisting allows you to connect every customer with the perfect animal. Learn how to manage waitlist requests, see notifications about new matches, and more!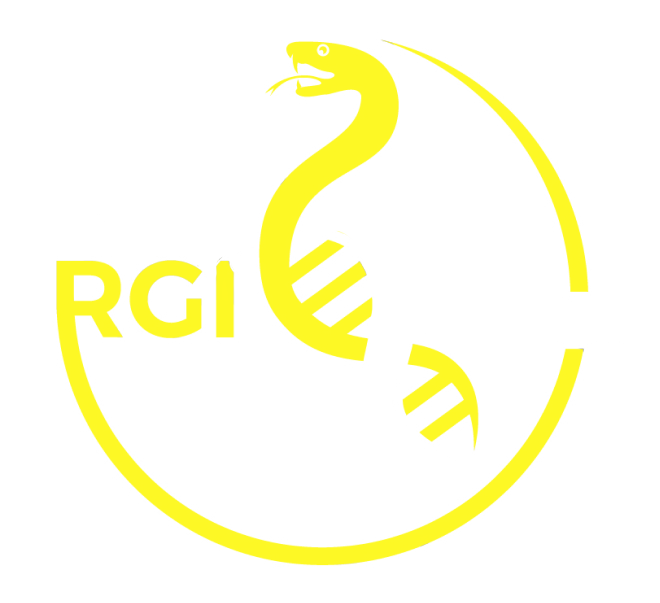 RGI's genetic shed testing available through Cltch!
Put your ball pythons to the test with shed testing for morphs and sex.
Once your results come in, we'll notify you right in the app.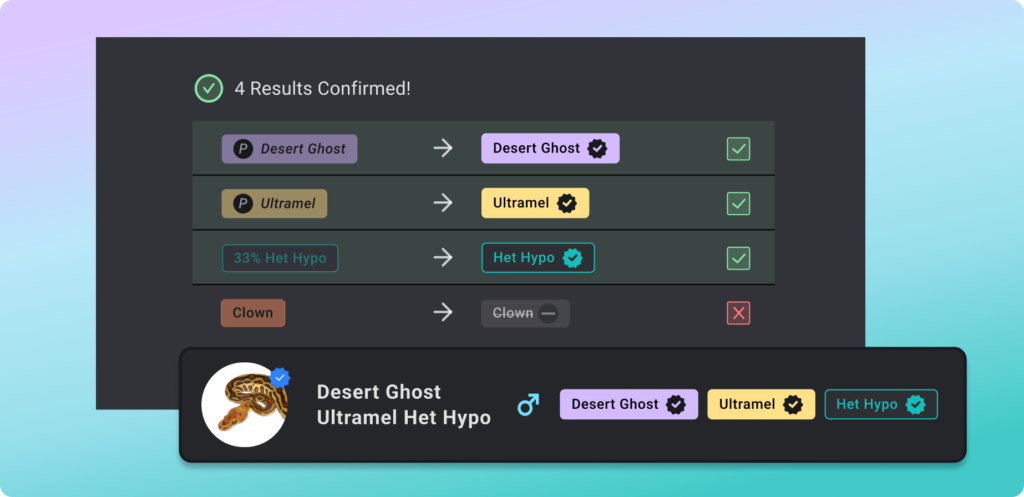 Get Started with Cltch
Bulk upload your collection and get going in minutes.
Cltch is here to drive your collection from super star to supernova.