Ordering Genetic Testing
How to Place an Order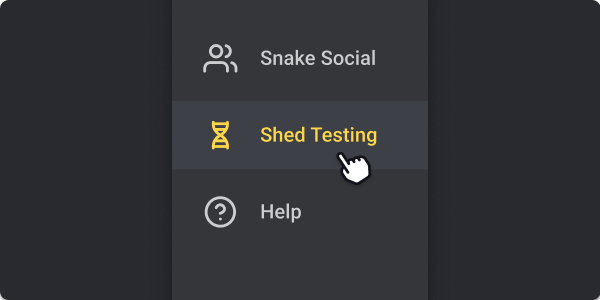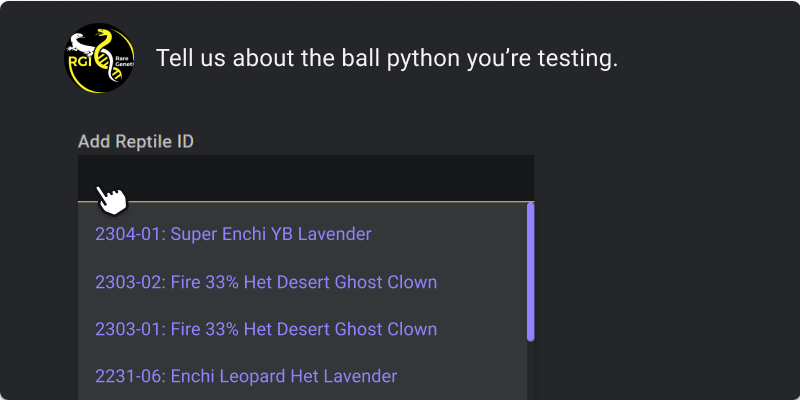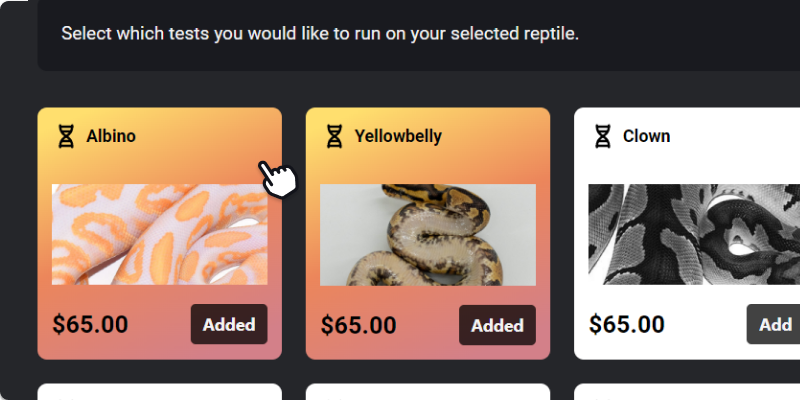 You can choose as many tests as you'd like.
Select a Full Panel to get everything included at a discounted rate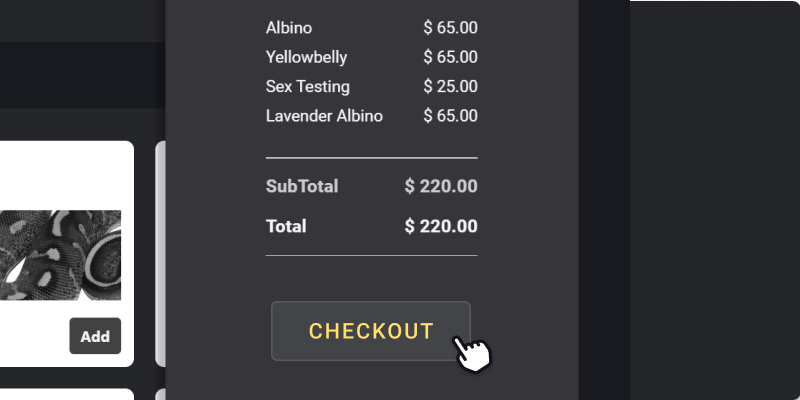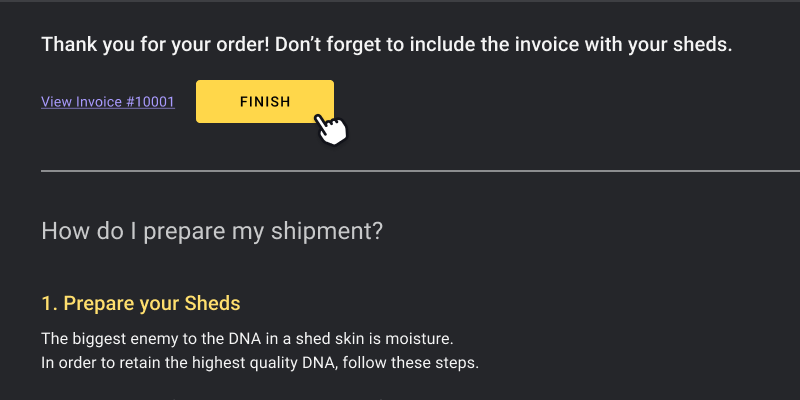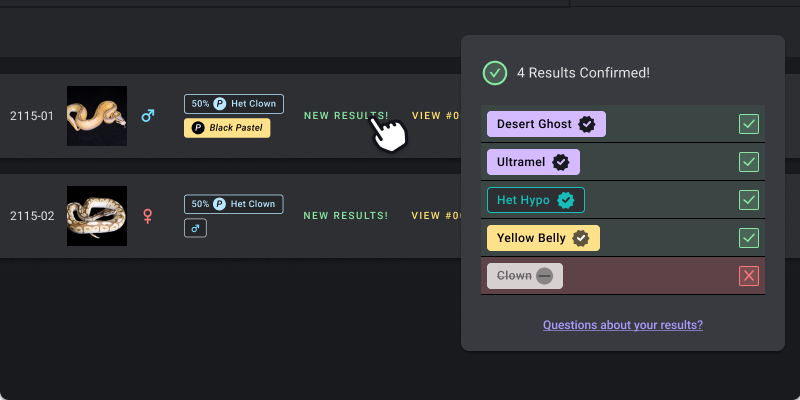 How to Prepare Your Shipment

Prepare your Shed
Watch closely for the next shed and remove it from the enclosure as soon as possible.


Flatten and tear off any dirty or degraded pieces. Shed that has been in contact with water or urates should be discarded.


Place the shed in a secure location and allow it to dry for 1-2 days.
Send in Your Shed
Tear off a quarter-sized piece of shed.
Please do not include the entire shed.


Seal the shed inside a zip lock bag.


Label the zip lock bag with your:
• Receipt #
• Reptile ID #


Place your receipt and the zip lock bag inside an envelope.


Label the envelope with your Receipt #


Mail to:
Rare Genetics, Inc.
P.O. Box 220
Blue Ridge, TX 75424